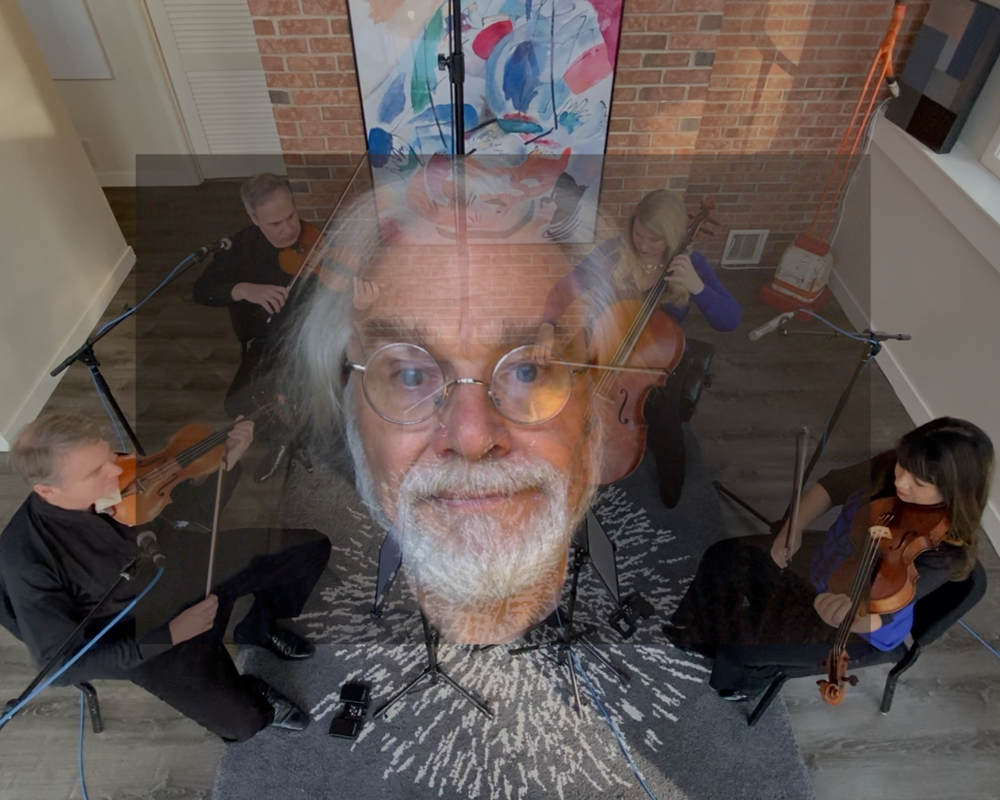 Uncertainty of Fate Festival Project
sponsored by The Hartt School
During the first week of May, The Hartt School celebrated creativity in the face of adversity: The "Uncertainty of Fate" Festival commissioned over 45 up and coming and established composers to write multi media /chamber works on what 2020 meant to them.
The new works, with recurring themes of isolation, loss, and rage, were interwoven with existing pieces by Beethoven, Price, Walker, White, Roumain (DBR), and others in 5 streaming concerts from May 1-5. Members of the quartet performed many of the commissions, and eight quartets are below, as well as the beautiful second movement from George Walker's Quartet that Rita set to stunningly powerful poetry written by the healthcare providers of the VA New England Healthcare System.   
There were panel discussions such as "Activating and agitating systemic change in your respective institutions," & "Healing and Conflict Resolution through creating art" as well as masterclasses given by Ertan and Jennifer.
 
Among the composers featured: Errollyn Wallen, Javier Colon, Alexandra Gardner, Juhi Bansal, Ken Steen, Robert Carl, Jonah Sirota, Elena Ruehr, Sarah Gibson, Ethan Wickman, Nathalie Joachim, Paula af Malmborg, Gilda Lyons, Anthony R. Green, and more. Click on the button below to experience the full festival online!
Find the full festival program PDF HERE
QuartetES commissions from the Uncertainty of Fate Festival: